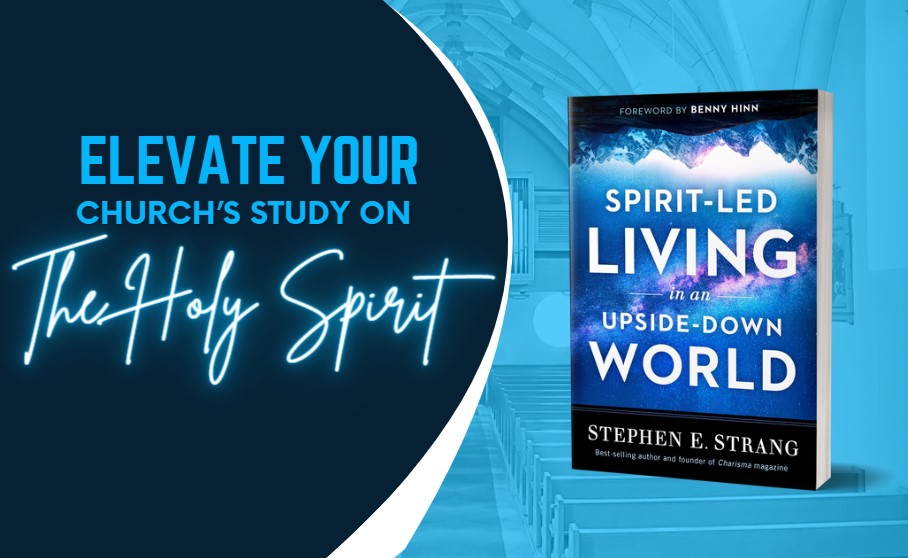 Why Spirit-Led Living In An Upside-Down World?
Relevance: The material directly addresses the questions and challenges faced by your congregation in our world's current circumstances, making it a valuable resource for nurturing faith in today's world.
Unity: As your church continues to grow, Spirit-Led Living In An Upside-Down World can serve as a unifying tool, bringing diverse members together in their shared journey of spiritual growth.
Easy to Use: The book's user-friendly format and discussion-focused approach make it accessible for both seasoned Bible study participants and newcomers.
In-Depth Exploration: Spirit-Led Living In An Upside-Down World delves into the timeless truths of the Bible, guiding readers through passages, stories, and themes that resonate with the challenges and opportunities of our modern lives.
Applicable Lessons: The book bridges the gap between biblical teachings and practical application for daily Christian living, helping study groups connect ancient wisdom found in the Scriptures for everyday life.
Flexible Structure: Whether your groups meet weekly or bi-weekly, the adaptable structure of the book allows for various study paces. The chapters and videos can be explored in-depth over multiple sessions or serve as standalone lessons.
Key Features:
4-week study featuring topics such as:

Receiving the baptism of the Holy Spirit
Overcoming sin through the Holy Spirit
The Holy Spirit's power to bring deliverance
How the Holy Spirit can lead us through end times perils

6-week study with two additional weeks featuring:

Hearing the voice of the Holy Spirit
Seeing the fruit of the Spirit grow in your life

8-week study sessions which will also include two weeks on:

Allowing God to use you for His glory
Seeing victory produced by the Holy Spirit in your life
I will also support each week with digital content featuring chapter videos that break down these specific topics.